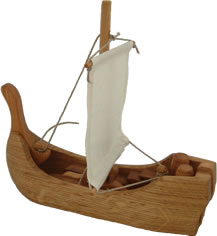 Welcome to our website. We have designed it to give you an idea of the amazing variety of accessories, gifts and items for the home that you can discover in our shop and gallery in Burford. Hopefully you will find it inspiring and informative.
A selection of the work is also available for you to purchase online, if you so wish.
Beautiful woods and talented crafts people
Along with the talent and skill of our designer/makers we take inspiration from the beauty and diversity of wood. Here, contemporary design, superb craftsmanship and attention to detail have been found in abundance for over thirty years.
Our mission is to exhibit and promote a wide range of high quality hand made British contemporary woodwork from new and established craftsmen and women. To enjoy a good working relationship with our makers and to offer our customers affordable pieces in a friendly, welcoming atmosphere.
An eclectic and innovative collection
At Burford Woodcraft we have built an excellent reputation for a collection that is original, practical, elegant, imaginative and fun.
We only produce and select innovatively designed items that are hand made to the highest standard and that are carefully finished. Working closely with many of the country's finest woodworkers we ensure that the ever-changing choice you are offered will be the best possible.